SCMA Meter Replacement Project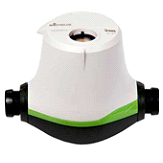 New Senus iPERL Meter To be installed in your house
SCMA customers will be contacted via letter to notify all accounts of the project details.  Customers who did not respond to the initial correspondences, are being contacted by letter, phone and/or a door hanger.  The Contractor for the project, Lenegan Plumbing and Heating Inc., has completed the installation work per contract requirements.  SCMA will now be completing the remainder of the installations until all required meters have been replaced.
To complete this project, the SCMA employee must gain access to the water meter located in your property to replace the existing meter.  Please note that it is important to access your existing meter in a timely manner.  Please clear any items stored near your meter so the installation teams have clear and unobstructed access.  All SCMA employees will have proper photo identification.
It is expected that the replacement work will require approximately 15-20 minutes to complete and will necessitate a short interruption in water service.  If you are a building owner, please notify your occupants of this future meter replacement and water service interruption.  This is a mandatory system wide meter replacement project and every residential SCMA customer will be required to have their meter replaced.
Please contact Schuylkill County Municipal Authority office at (570) 622-8240 to set up your appointment or email us at info@scmawater.com. We are currently scheduling appointments for normal business hours, Monday through Friday, between the hours of 8:00 AM and 3:00 PM. Additional off-hour appointments are available by appointment only.
To-date, 9,010 meters have been installed, out of approximately 9,852 meters total, constituting 91% project completion.